Working with Harrod Horticultural at the Chelsea Flower Show 2014
Working with Harrod Horticultural at the Chelsea Flower Show 2014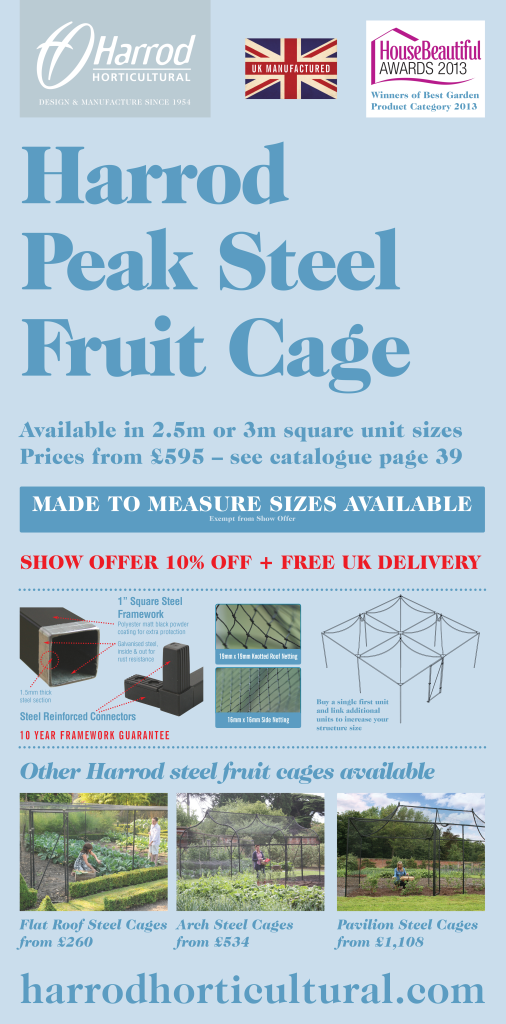 The Chelsea Flower Show is a garden show that is held at the Royal Hospital Chelsea for 5 days in May, this year the show is running from 20th – 24th May and there will be just over 500 exhibitors ranging from outdoor furniture manufacturers to greenhouse companies.
Harrod Horticultural who are based in Lowestoft, Suffolk will be once again exhibiting at the show this year. Last year they were celebrating having received the 'Certificate of Merit' for the outstanding presentation of their stand, something that Circleline Design are very proud to have been involved in.
We have been working with Harrod Horticultural for several years on their Chelsea Flower Show display creating display graphics and supporting literature including leaflets and catalogues.
It involves a lot of time and hard work to get prepared for the Chelsea Flower Show and to make the stand look very professional and impressive.
We have just been notified that this year Harrod Horticultural are joint winners alongside Bosch Ltd, for this year's Chelsea Flower Show Product of the Year for their Slot & Lock Storm Proof Cage.
If you are looking for a designer that can create fantastic display graphics for your exhibition, banners, catalogues and everything in between contact us today.
"Circleline have been invaluable support over the years. They've provided us with inspirational ideas and engaging creative executions that have delivered impactful and responsive results to help grow our mail order business. They're an extension to our marketing team!"
Jonathan Couch, Marketing Manager
harrodhorticultural.com
Find out more about Harrod Horticultural.